Minitube 2.7 released!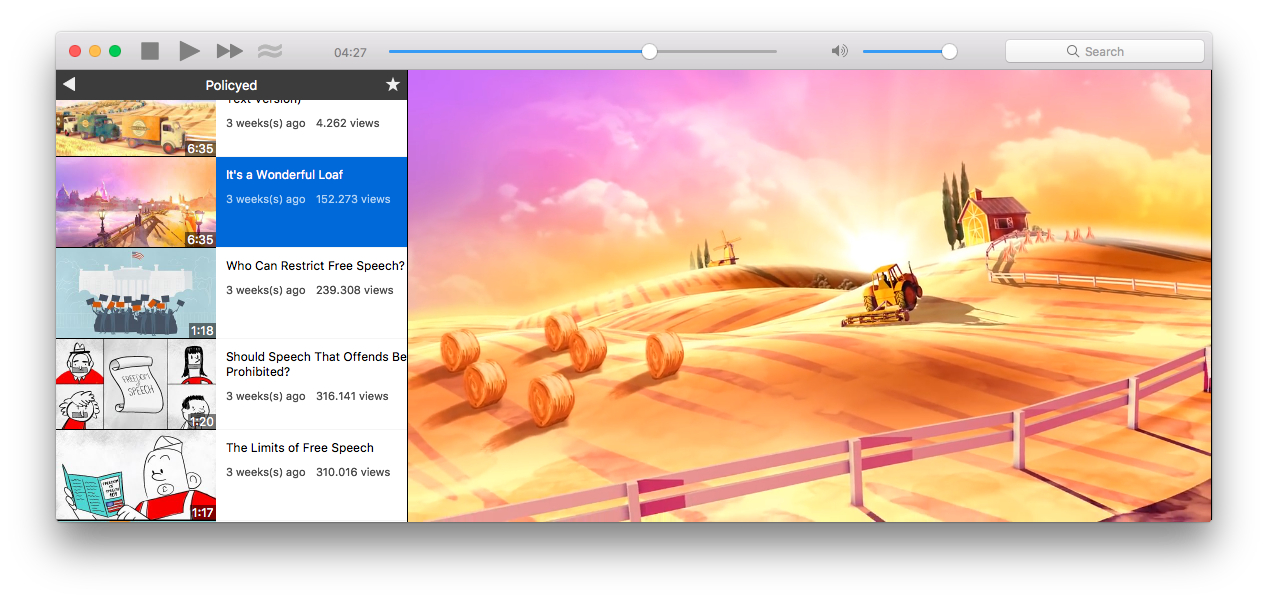 Hi all, a new Minitube version is ready. This time I focused on a number visual style improvements. The main toolbar with the media controls is only shown when viewing videos and doesn't clutter other views.
On macOS I fixed an annoying bug with sidebar resizing.
On Windows and Linux the menu bar can now be hidden by pressing ALT.
On Linux I dropped custom styling for sliders, icons and the tab bar so Minitube will closely follow your system theme. Also the fullscreen experience is improved with overlay toolbar and sidebar that do not cause the video to resize.
GNOME users, beware of the Software app! It fails to install the deb when there is an older version in the repositories. You'll have to resort to command line: sudo dpkg -i minitube.deb
Enjoy this update!