Sofa Remote Control for your computer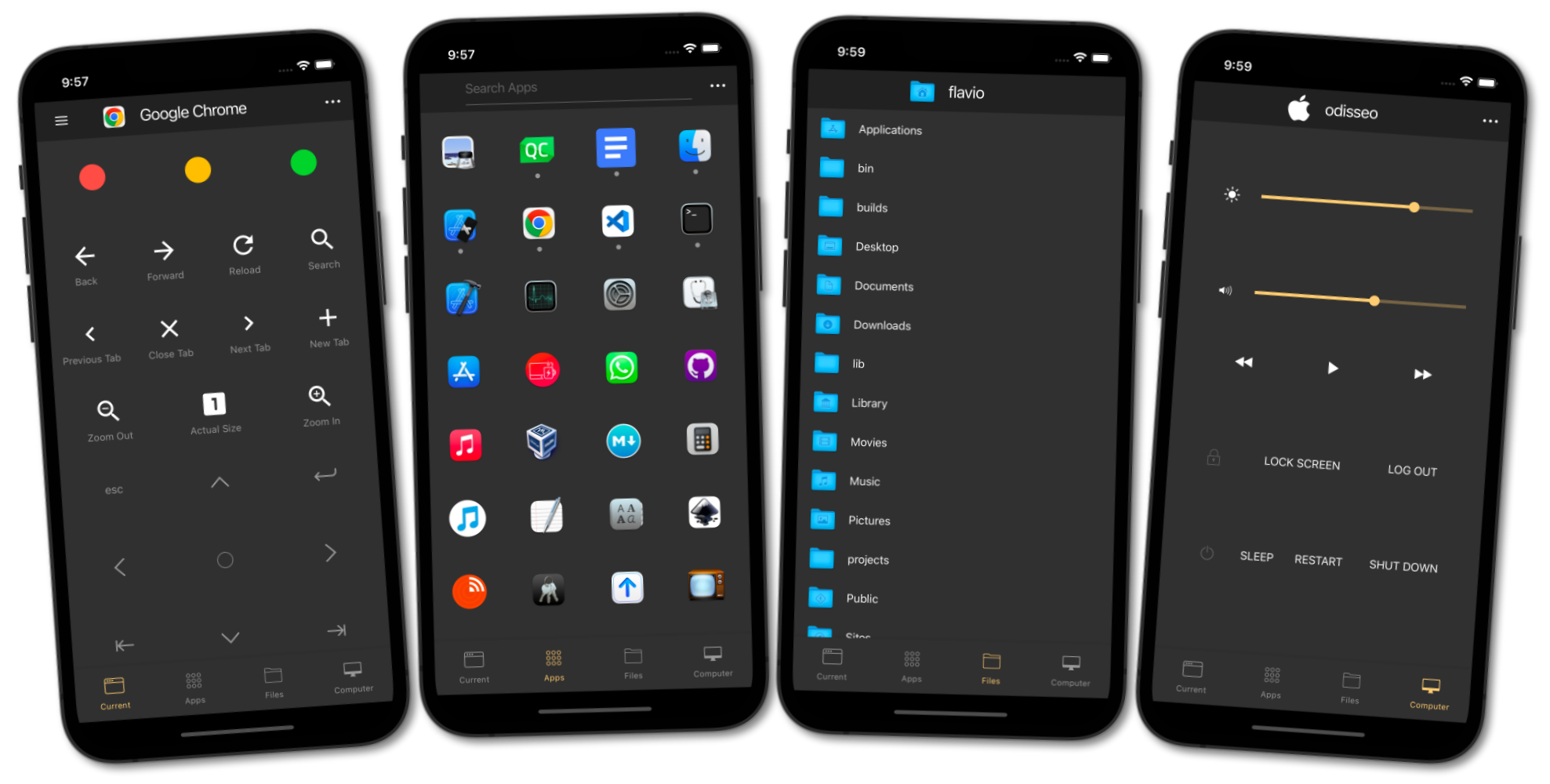 Turn your phone or tablet into a remote control for your computer.
Control your desktop or laptop while in couch potato mode or doing a presentation.
Mobile Desktop! Launch apps, quit, minimize, go full-screen and access the application menu. Navigate through lists, press buttons and enter text from your mobile device.
Apps & WebApps Sofa comes loaded with hand-crafted settings for the most important apps and websites
Files Browse and open files on your computer. Open them with the default app or any other associated app. View images on your mobile device with a long press.
System-wide functions Adjust volume and display brightness, lock the screen, shutdown the computer and more.
Apps & Webapps
Sofa supports interaction with the most popular applications and websites:
Apple apps: Music, TV, Books, Photos, Preview, Photo Booth, Finder
Browsers: Chrome, Safari, Firefox
Media apps: VLC, MPV, IINA, QuickTime Player, Skype
Websites (only on macOS): YouTube, YouTube Music, Netflix, Amazon Prime Video, Spotify, SoundCloud, Vimeo and more!