Musique A finely crafted music player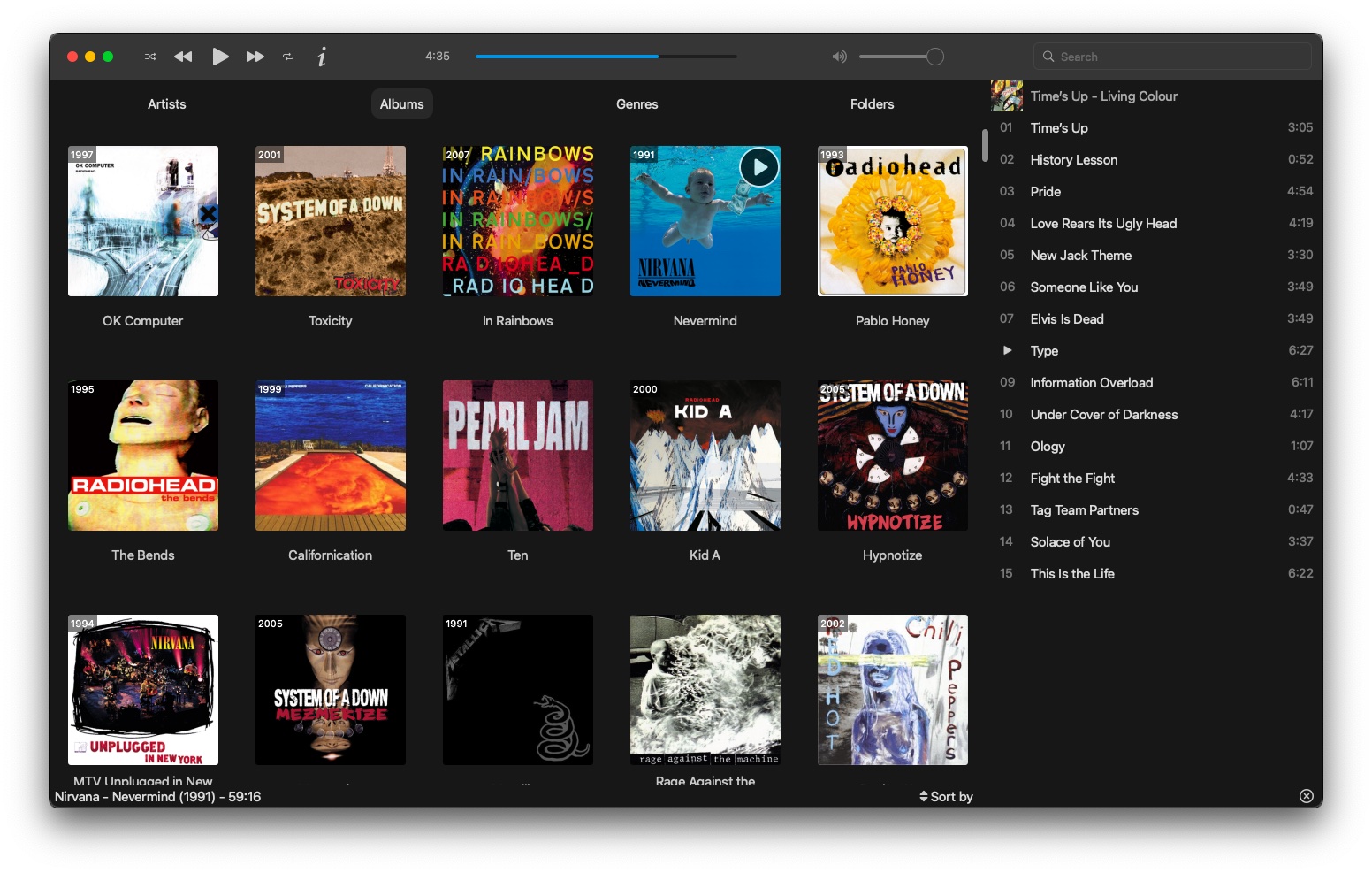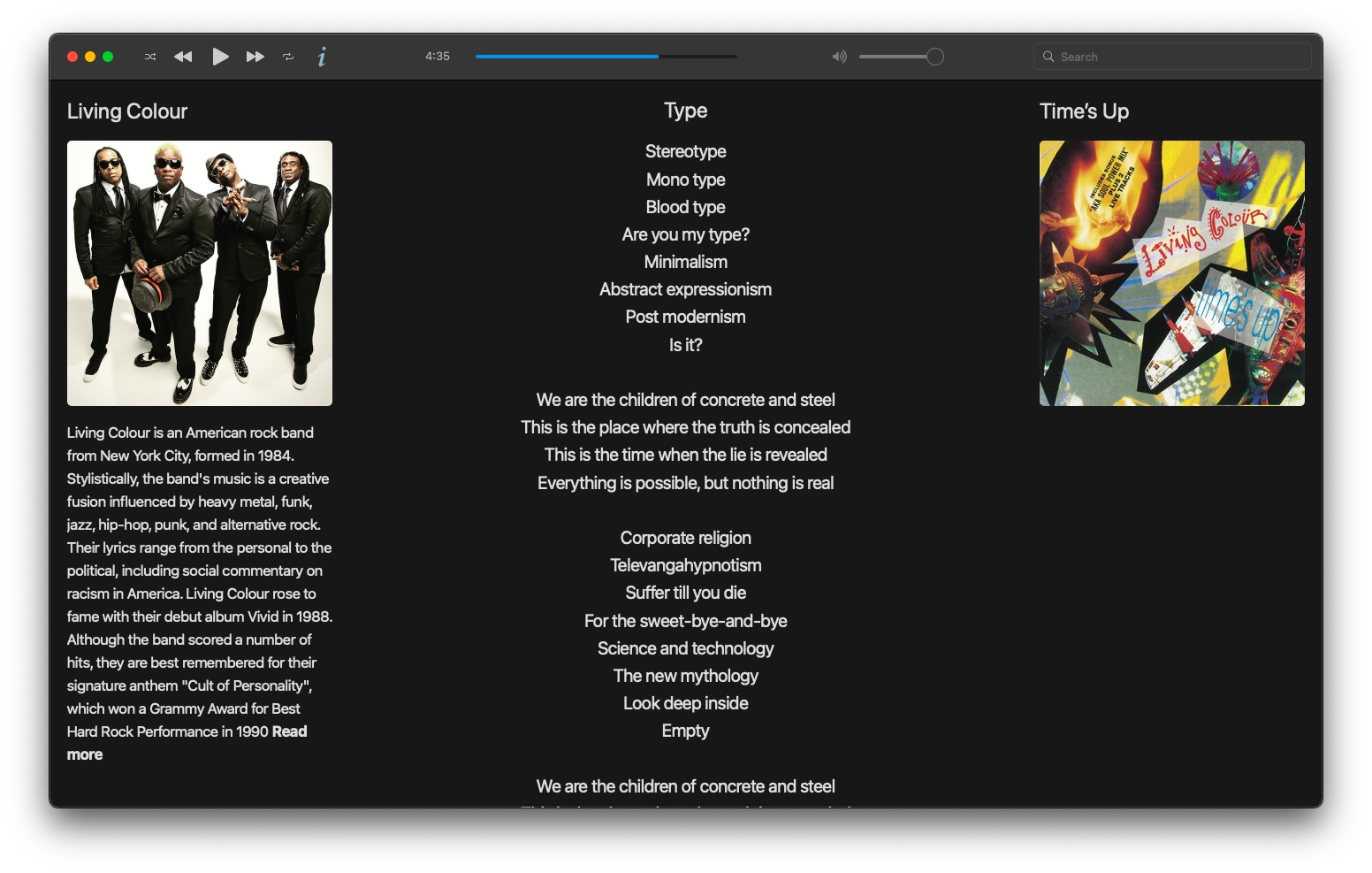 Musique is a music player built for speed, simplicity and style. Read more
Look them in the face Browse your collection by artists pictures and album covers.
Lyrics Musique will find and show the song lyrics in the Info View, hiding everything but what's related to the currently playing track.
Browse folders and files Browse your music the way you organized it.
Playback made simple Musique's play queue is always visible on the right. Drag music to the play queue, edit it and clear it easily.
Great app! I really like this efficient simplicity.

silverdesk

Wow thank you so much for this awesome player I absolutely love it.

eco

For once a music player with a media library that doesn't lag while viewing my library or searching! Having over 100,000 MP3s can be a strain on most players. Great job!

Ziggy

I found Musique a great but simply effective work, it gave me again the pleasure to listen music and discover unknown lyrics from songs that I heard a lot of times without understanding their whole text. The artist faces give it an extra thrust to its beauty.

Muflone

This is the best music player I've used so far. :) Really love it.

Viesturs

Thx for my new default music player :D

Tim Kopplow

It's simple, and suits well for my library, and it seems pretty lightweight too!

Ade

Fast, beautiful and useful ! That's everything I need for my netbook, thank you !

Phoenamandre

This is a great player. It does one thing, and it does it well.

George

Thanks for the wonderful player. Its simple and makes me WANT to listen to music. :)

holy

i tried a lot of audio players before, but when i started using musique realized it was all i needed. It's just perfect the way it is.

Pamu

Wow, with such an interface I am rediscovering my music library again and am happy about every piece of music for the second time.

Ben G

Flavio, this player is just perfect, please don't change a bit in it. I simply love it.

Wojtek Arabczyk

I much prefer a simple, elegant and opinionated music player like Musique than an all-performing behemoth like iTunes.

@moustafachamli

Musique UX is delightful..

@xr09