Musictube Streaming music player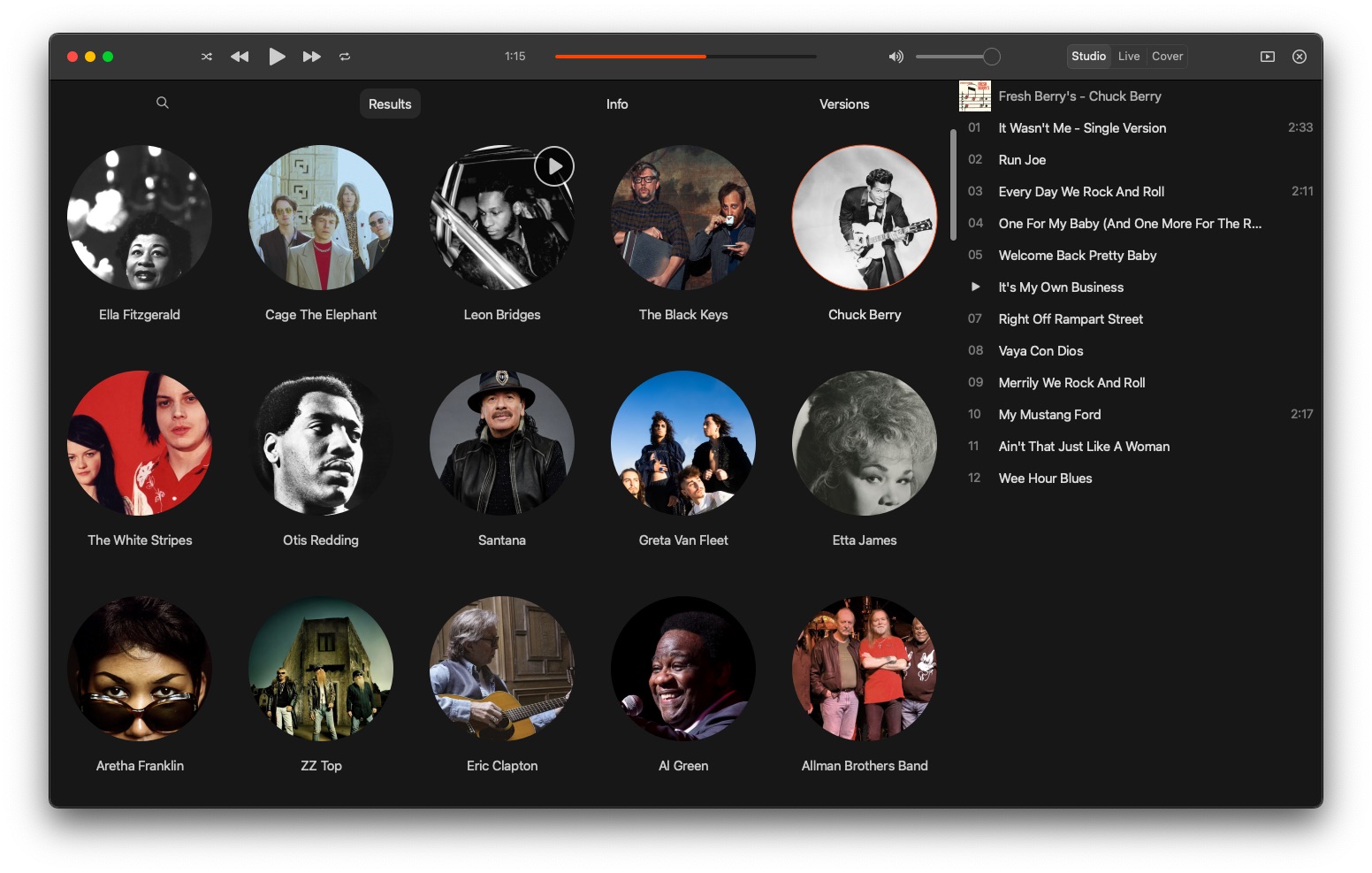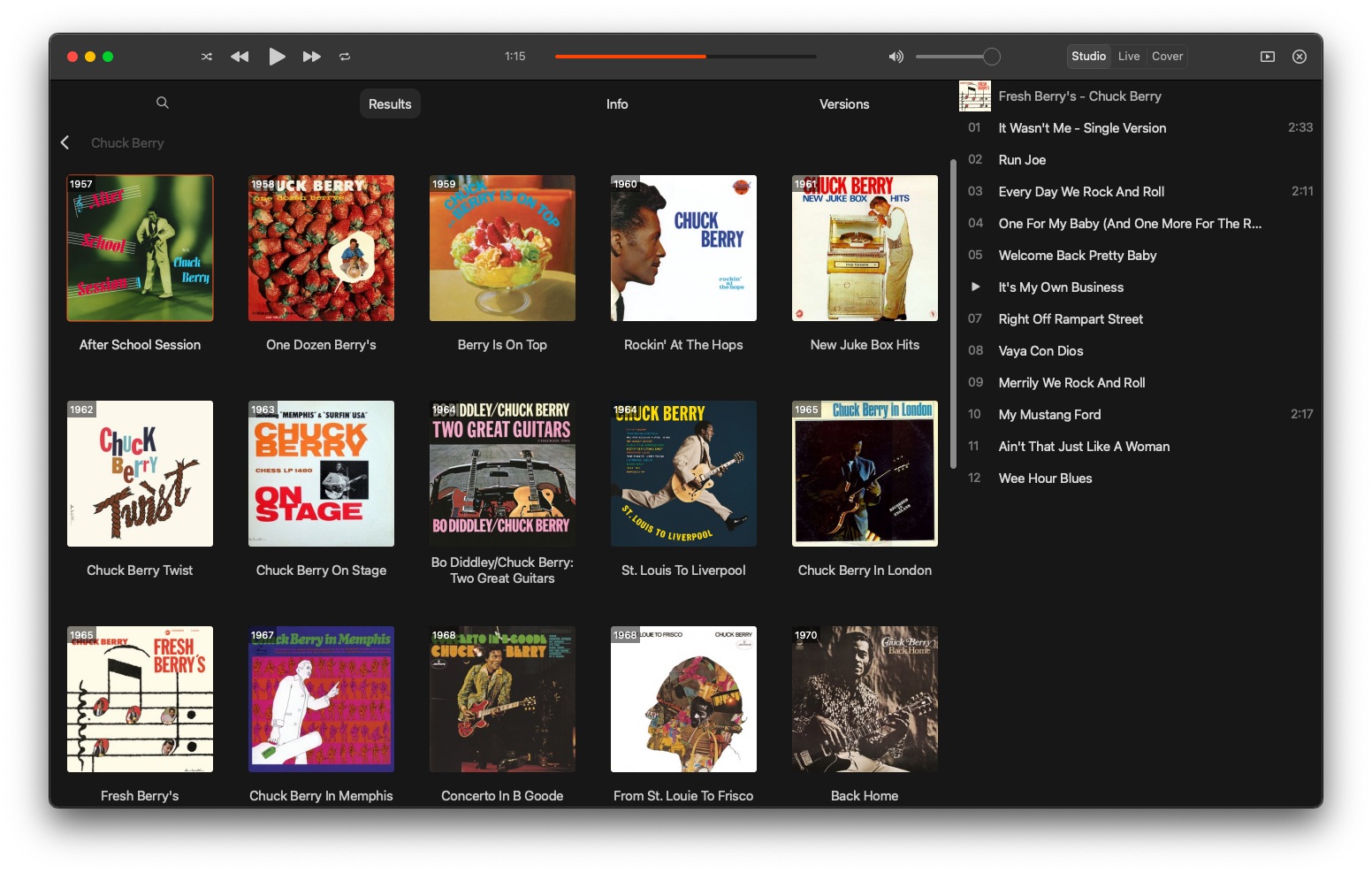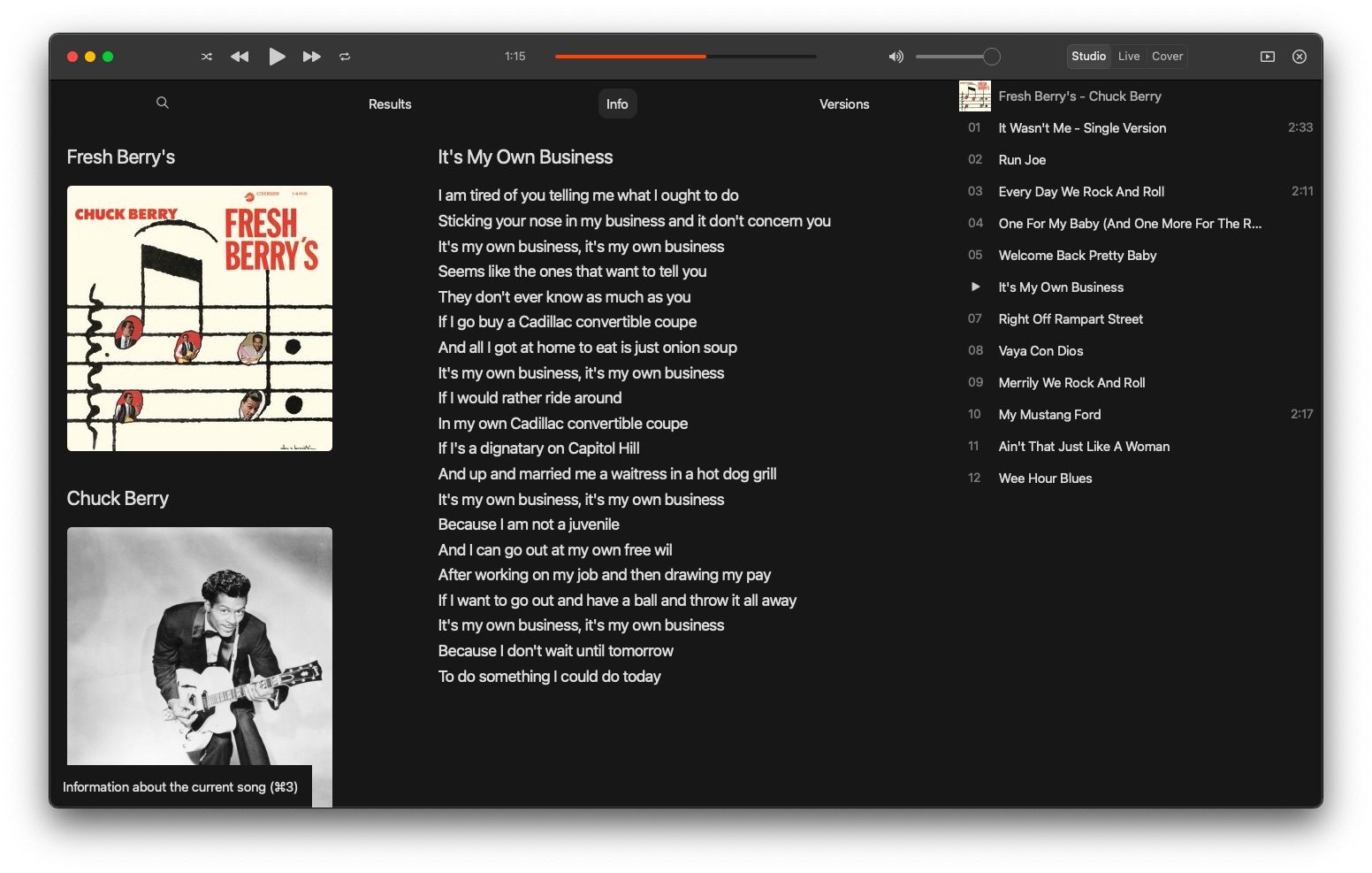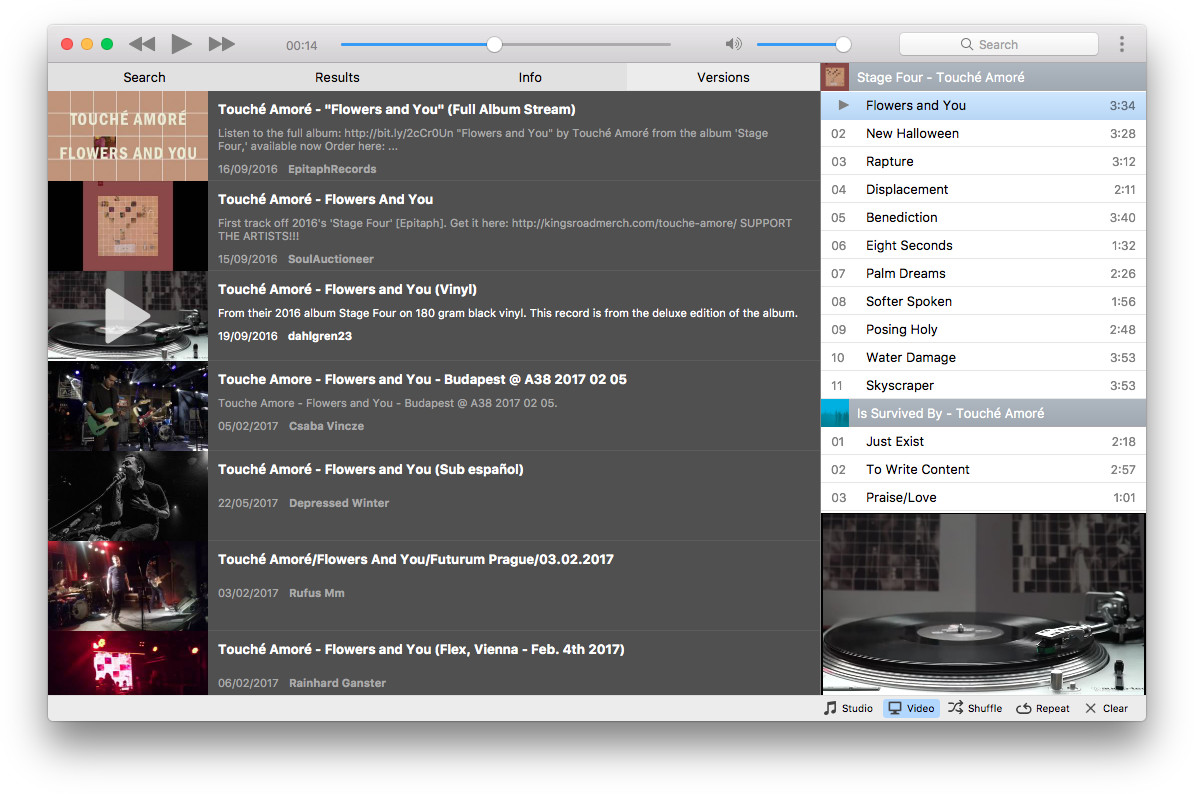 Listen to millions of songs from YouTube in a convenient way, much like using a traditional player.
Musictube plays album tracks in their original order and integrates album covers, artist pictures and lyrics.
Lots of music Musictube can play full albums or even discographies of millions of artists present on YouTube.
Studio, live or cover? Don't limit yourself to the original studio version. Listen to a live performance or to a surprising cover version.
Let the playlist rock Musictube has a fully editable playlist you can fill in seconds and let play for hours.
Video, small and large You can always show the video as a thumbnail or full-window. Handy for official music videos, live performances and covers.
Windows
MacOS
Also available on the Mac App Store.
Debian & Ubuntu
Tried this for 5 minutes. Nice, fast, easy to use. Bought it. Saw the studio/cover/live. Loved it.

silverdesk

Great idea ... almost insanely great. Love it.

Peter

#MusicTube just blew my mind. This is awesome, a music player that uses songs from youtube

@DebPrado

Your app looks fantastic.

Daniel

I was trying your MusicTube and really found it amazing.

Aaron

Just bought and installed @flaviotordini's wonderful #Musictube. Will feature it in coming issue of German Ubuntu User magazine.

@thomasraukamp

Musictube is a really clever Windows/Mac application that turns YouTube into one big jukebox

@ThijsNiks