Minitube 2.5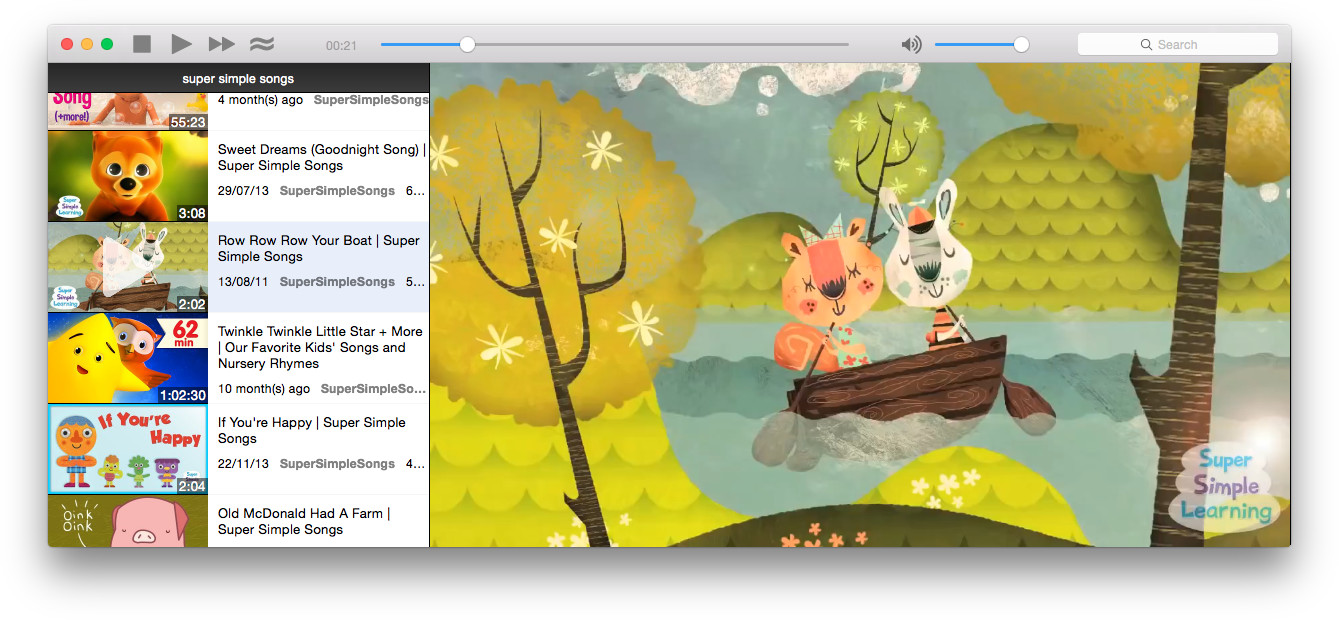 The is the first Minitube version based on Qt 5. Qt 5 brings HiDPI (Retina Display) support, OSX-style scrollbars and better accessibility on Mac. I had to completely rewrite the toolbar for Mac, as the Qt 5 toolbar does not really behave as the native one. The result is a much better looking Mac toolbar.
I took the opportunity the rework icons, fonts and style across the whole app. 2.5 is by far the cleanest and tidiest Minitube ever.
With Qt 5 I decided to drop support for OS X 10.6, which is becoming a real pain to support. My advice for those still running Snow Leopard is updating to 10.10 (which is free, by the way).
Here's the complete changelog:
Upgraded to Qt 5
HiDPI (aka Retina Display) support
Mac style overhaul: new toolbar, lighter fonts & tabs
Reworked icons on Mac & Windows
Status Bar hidden when not needed: less clutter, more room for videos
Clickable links in video description
Autoadjust window size (Bye, useless black bars!)
Smart date formatting: 3 hours ago, 1 month ago, etc.
When opening the YouTube webpage the video now starts from where it left in Minitube
Fixed videos restarting after long pause
Dropped support for OS X 10.6
New and updated translations. A big thank you to the translators!