Musique 1.3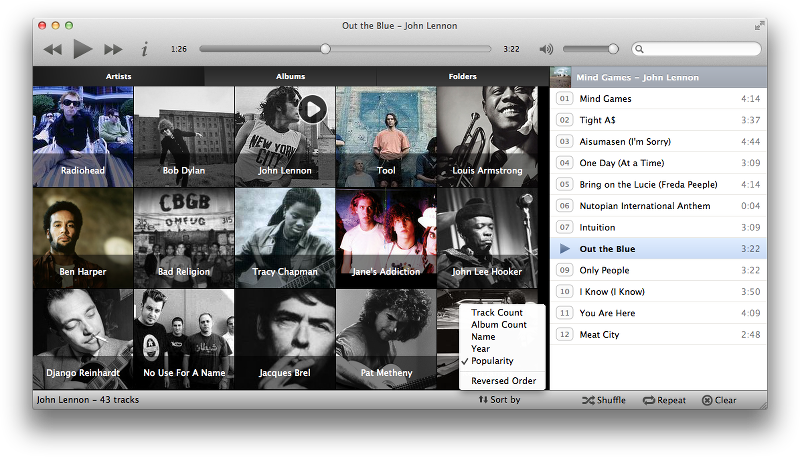 I'm quite happy to announce Musique 1.3. This update adds the much requested artist and albums sorting. The playlist look has been slightly reworked and now sports album cover thumbnails.
1.3 also includes many bug fixes and important performance improvements in the Artist and Album views.
Ubuntu users can update to 1.3 by installing musique-ubuntu on the Ubuntu Software Center (in a few days, when Musique is approved). From now on I'll personally take care of updates so you can count on always having the latest version.
Here's the list of changes:
Album and artist sorting
Album covers in the playlist
Faster artist and album views
Notification at end of collection scan
Notification support on Ubuntu
Gapless playback (Only works on Linux with the GStreamer Phonon backend)
Find more local covers (added GIF, PNG, BMP and JPEG file types)
Fixed homonymous albums from different artists being erroneously merged
Fixed albums not correctly sorted when playing an artist
Fixed play icon hover animation in Folders view
Fixed lyrics showing showing garbage in some cases
Fixed handling of tracks that have no associated album
New and updated translations. A big thank you to the translators!