Minitunes source code on Gitorious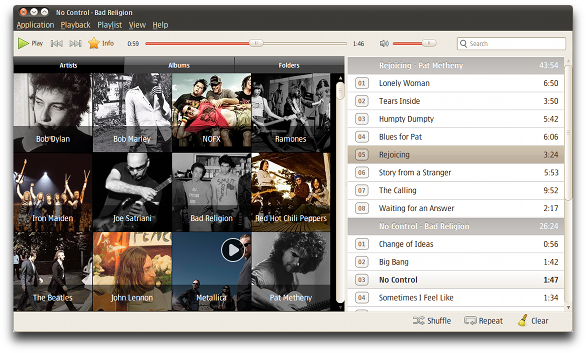 This is a first step towards the release of Minitunes, the music player that will change your living room for good. If you have one, that is. Anyway, code quality is at a historic low, features are at best incomplete or completely broken. It may not compile, it may even move the window buttons on the left, no wait that's another story.
Enough with disclaimers. The code is hosted at Gitorious. If you're interested in building it, get it with Git and follow the INSTALL instructions. If you like what you see and feel you're in the right place at the right time, then please consider joining the project. It's gonna be fun.