Minitube 2.9 released!
Hi all, here's a new Minitube version that brings Minitube one step closer to Perfection™. The menu bar is now hidden by default on Windows and Linux. There is a new Chrome-like toolbar menu that contains actions not available in the rest of the UI.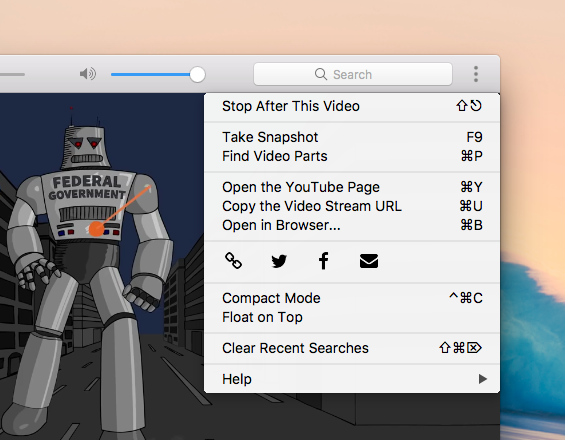 I indulged a bit in code refactoring and cleanup, using more C++11 features. Minitube uses a little less memory and should be slightly faster now. Apart from that expect the usual slew of minor fixes and visual tweaks.
Enjoy and spread the word!