Introducing ClickTracks, an iOS app for musicians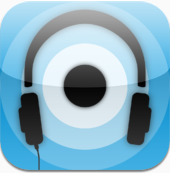 Hi there! I'm just back from the amazing Majella mountain in Abruzzo, Italy. Camping with two small kids is really hard but in the end we really enjoyed the stay.
Lately I've been working to an iOS app targeted to musicians (as I am a guitarist myself). It's a hybrid of metronome and a sequencer. It makes creating click tracks a snap, so you can practice, rehearse with the band and play live with it. It's named ClickTracks, check out the project page for details.
Let me know what you think about the app and spread the word to your fellow musicians!