Announcing Minitunes: A better music player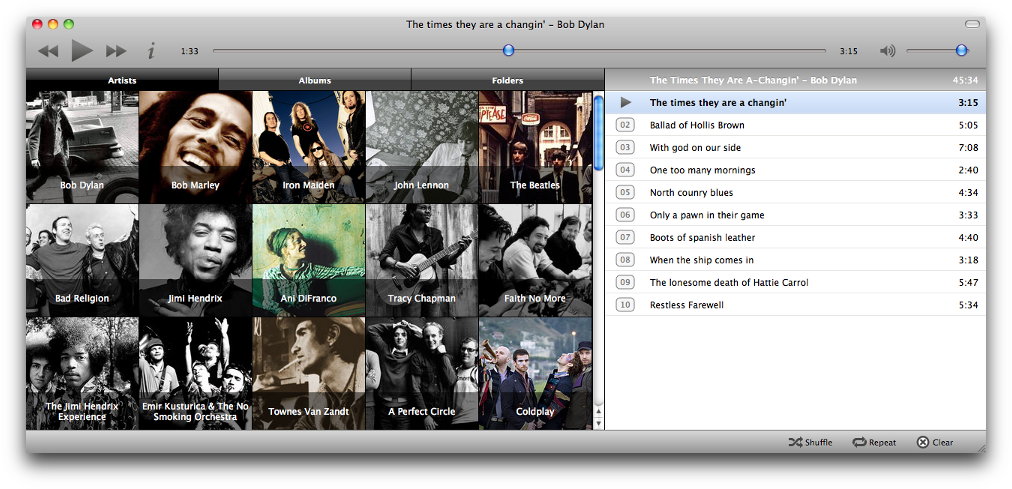 I'm very happy to announce the release of an innovative music player, Minitunes!
This is just the first release. Many pieces of the puzzle still have to fall in place. Like the search feature, internationalization, media device support and many other features you can read in the to-do list. With your support, we'll get there.
Minitunes is available for Mac and Linux. A Windows version is coming soon.