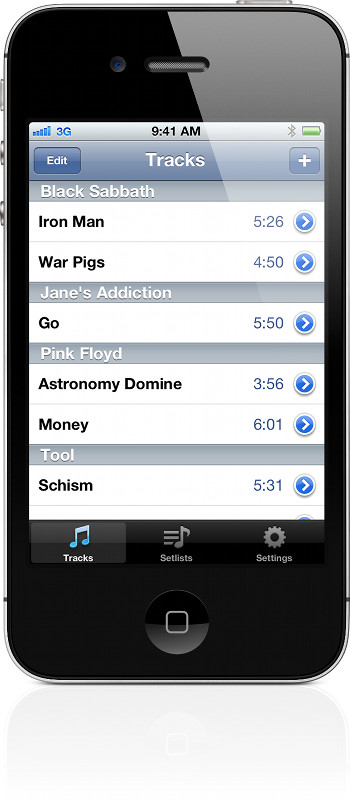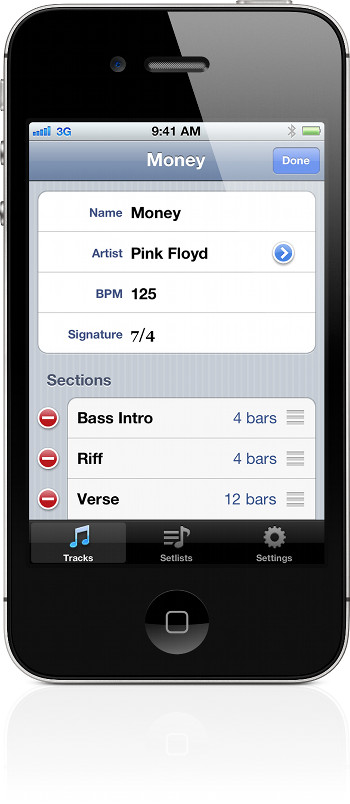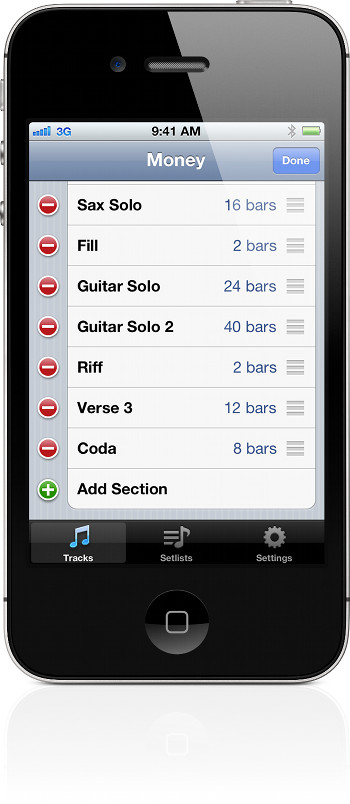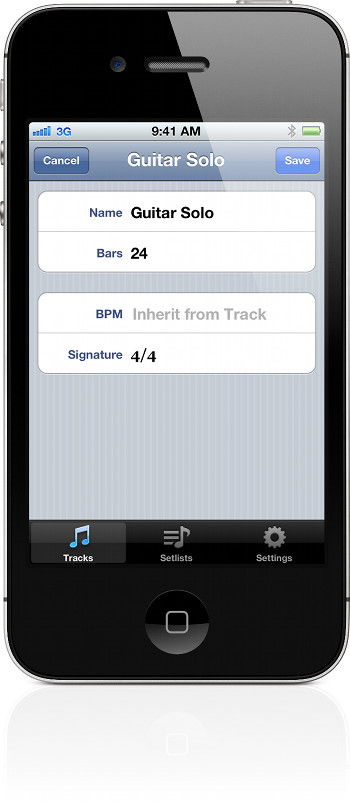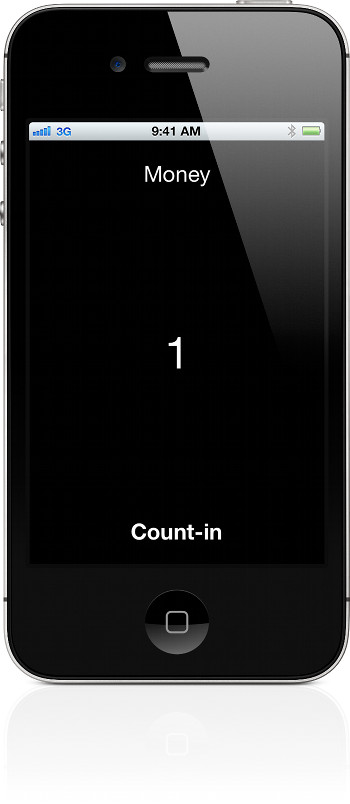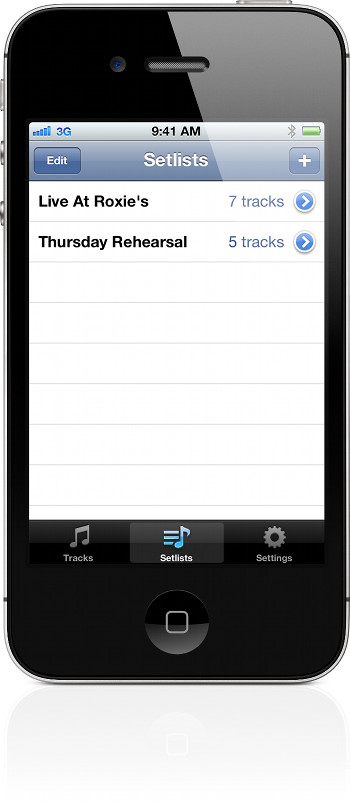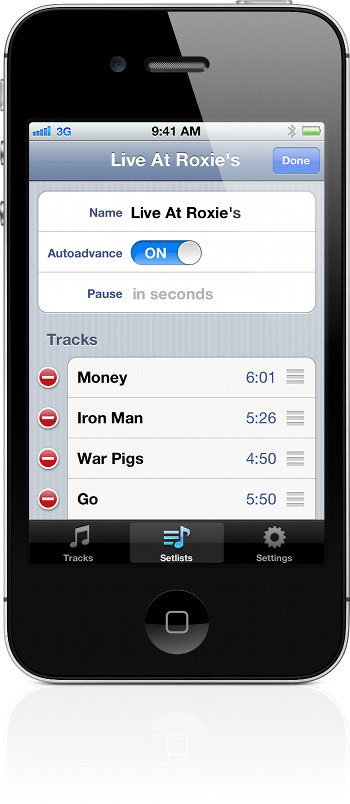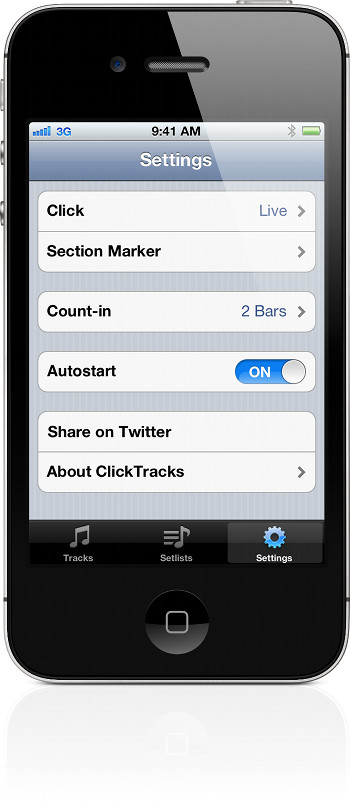 ClickTracks for iPhone and iPod Touch
ClickTracks helps musicians create click tracks for practicing, rehearsing with the band and even performing on-stage. Playing to a click is a great way to practice entire songs or just a single tempo change. It just makes you a better musician, whether you're going to record to a click or not.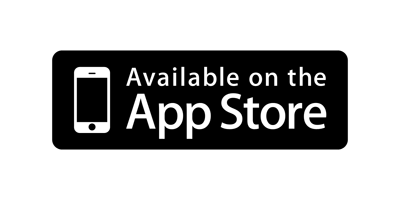 Section markers. ClickTracks will play a marker sound just before the end of each section, so you don't have to count bars on long solos or songs you still don't remember very well.
Setlists. Setlists help you rehearse with your band and play live. Tracks automatically play one after another, with an optional pause interval. Swipe left and right to navigate the setlist.
Choose your sound. Pick your favorite click and marker sounds among classic 808 & 909 electronic drums, classical music oriented metronomes, UREI click and more.
Gesture-based UI. Playback is controlled with simple swipe and tap gestures, no small buttons to target while playing. Tap to pause, swipe up to restart, swipe down to stop.